Hey beauties, today's post is a requested review of this sleek
limited edition
eye shadow palette called
Arabian Nights
from the
i-Divine
collection. I used it in one of my makeup tutorials on my 
YOUTUBE CHANNEL
 and prior to that I showed it on my Snapchat (a.lizy) where I was asked to do a review and swatch the colours. I probably would have directed those who asked to a review online but I actually couldn't find anyone with dark skin swatch or review this, I guess people always pass by the affordable stuff, but this is something anyone can get.
     I love this palette because its highly inexpensive and also has 12 beautiful shades inspired by smoke, shadows and Arabia. I love sleek makeup products because they cater for women of colour. Pree the rustic lamp, it looks like one a genie will actually come out of *LOL.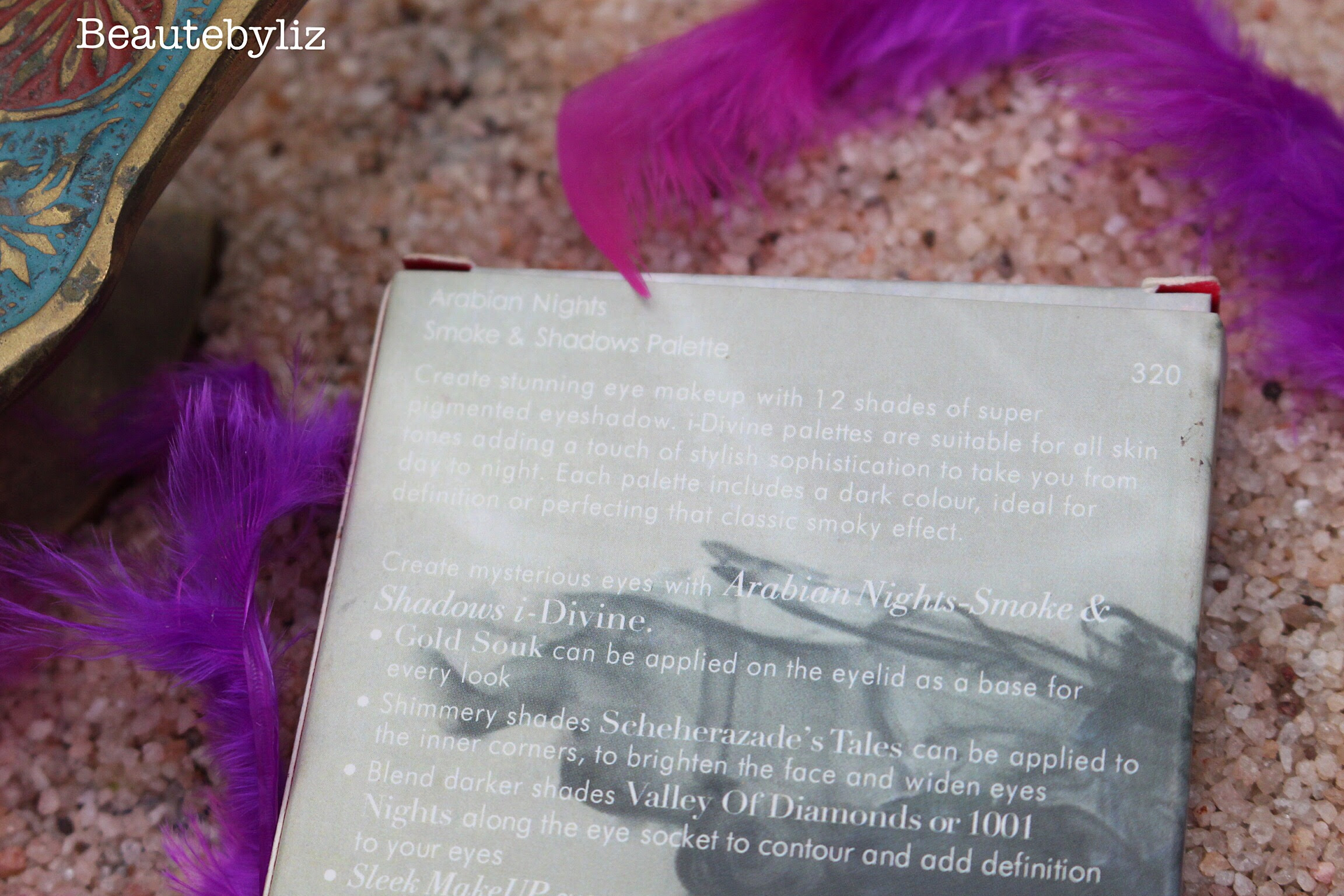 The back of the package has tips on eye shadow application and even for dark skin tones stating the shades to be used for certain places.
  The side has this beautiful quote "my skin my shade my makeup"
      When you open it you see the compact eye shadow matte black look known to sleek products but this has 'limited edition' written on the bottom right corner of the top case as seen below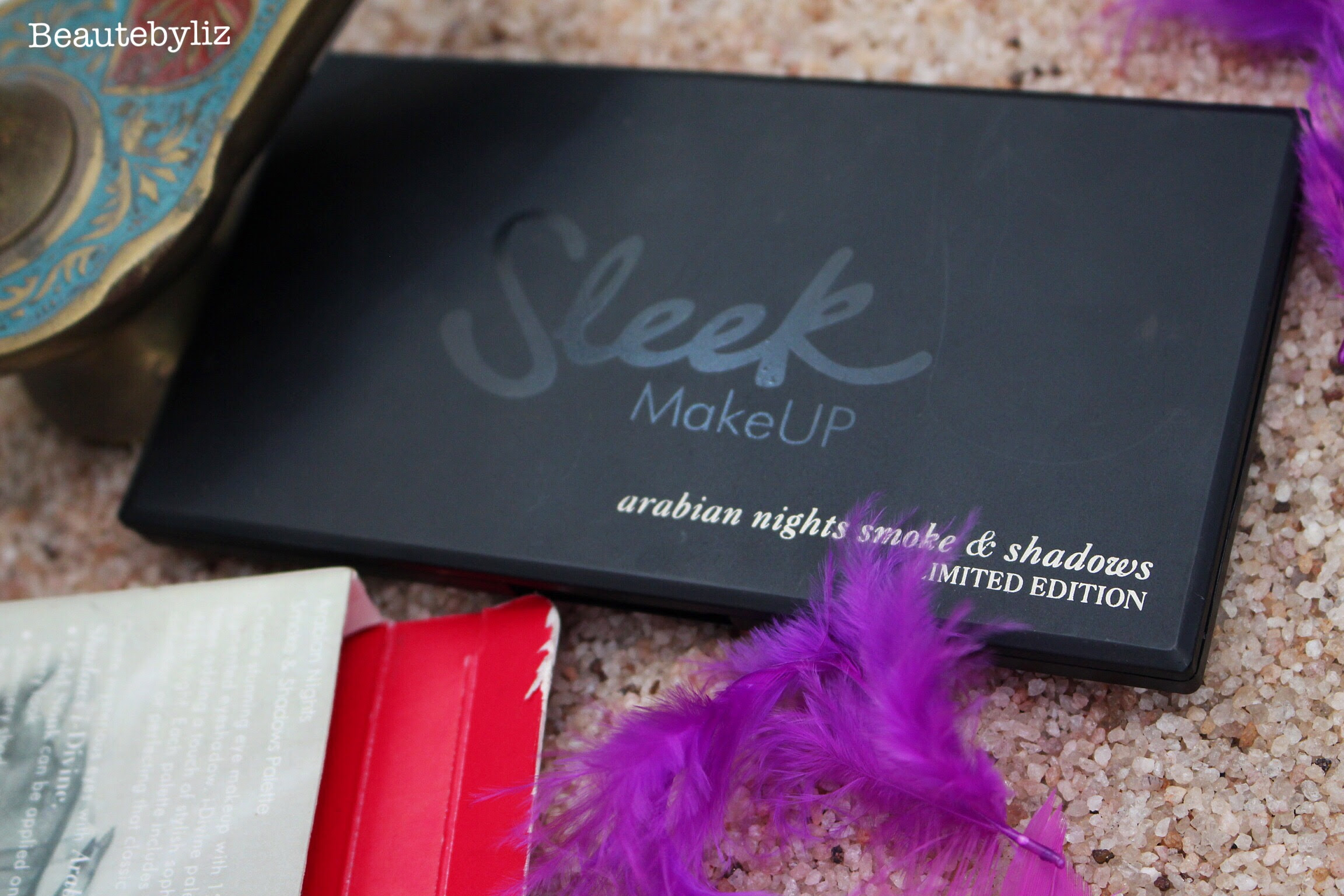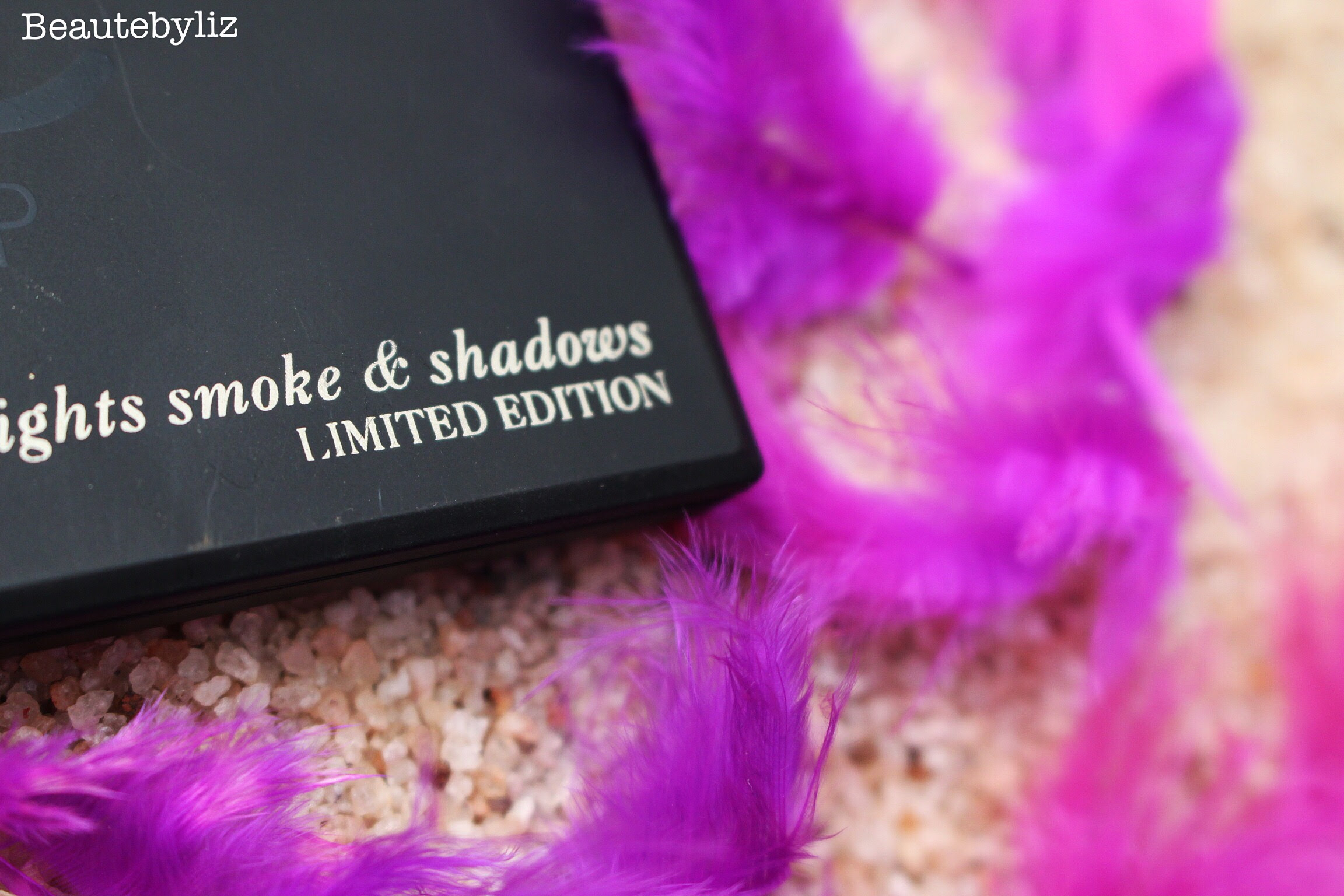 The 12 beautiful shades inspired by Arabia
      I love all the colours in this palette I would be closely reviewing and swatching them. Pardon the fact that the shadows are used or already swatched, I had used it before the review was requested.
Swatches on my dark skin without primer 
    The eye shadow comes with a transparent plastic film that states the name of each shadow as placed on it. Top shadows from left to right (Scheherazade's Tale, Gold Souk, Aladdin's Lamp, Sultan's Garden, Hocus Pocus & Simbad's Seas) Bottom shadows from left to right (Genie, Balck Magic, Stallion, Sorcerer, Valley of Diamonds, 1001 Nights). I do not edit or alter the colours in my swatches, what you see is what you get.
Scheherazade's Tale & Gold souk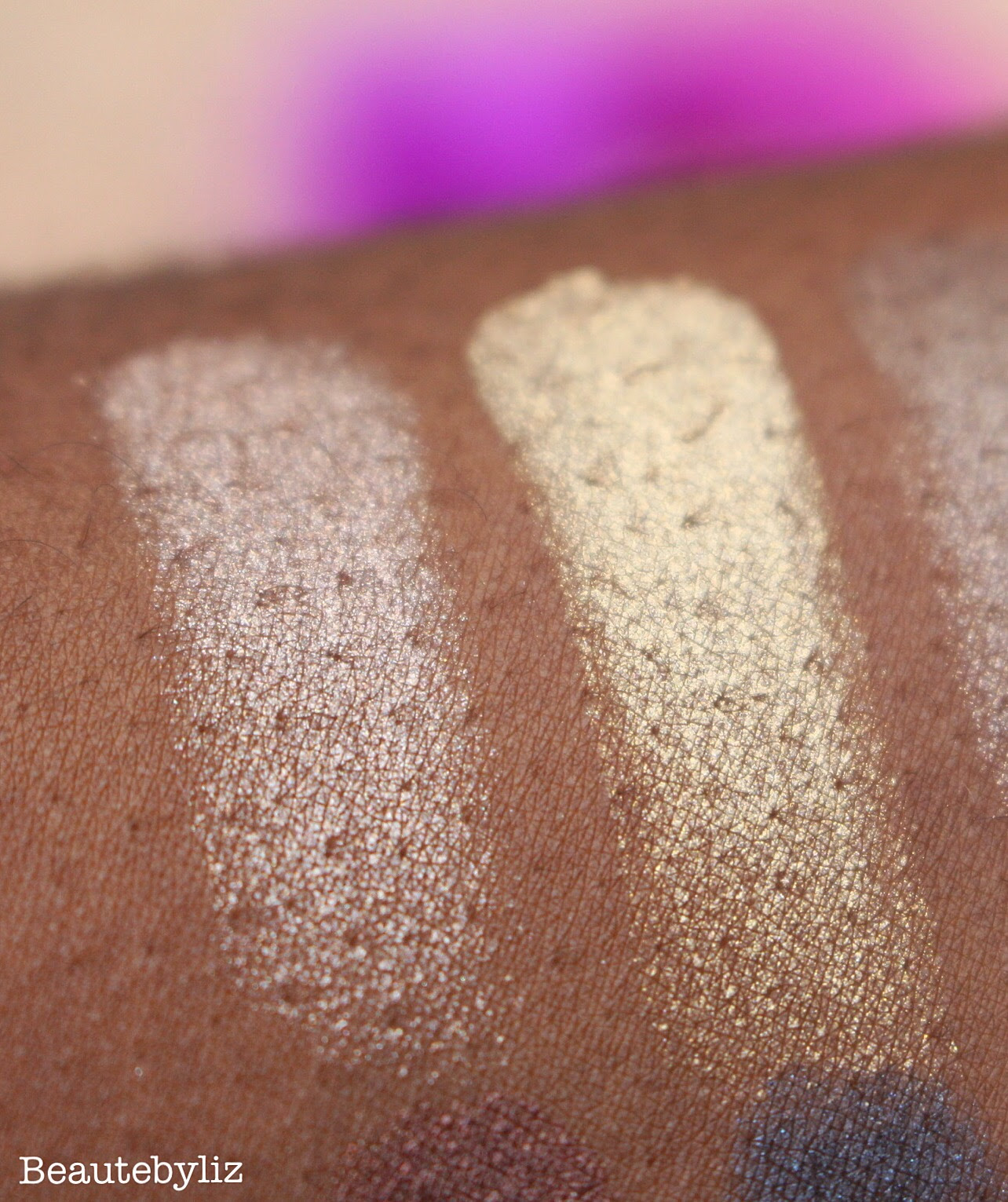 (Left) Scheherazade's Tale is a rose gold eyeshadow its pigmented and the consistency is what some will call creamy, it will do well as a lid colour, inner tearduct highlight and for halo effect eyes. (Right) Gold Souk is a bright or will I say a pale gold colour (it isnt as saturated as your regular gold) which is really pretty and super creamy, it gets just a little bit more yellow when applied. It is also very pigmented, you can tell from the swatch above.
Aladdin's Lamp & sultan's Garden.
     (Left) Aladdin's Lamp is a bronzed taupe shade which reminds me of a rustic ancient iron Urn. It's also very pigmented and smooth, a very beautiful edgy shade that flatters my dark skin, perfect for a bronzed makeup look. This shadow is day and night time wearable.(Right) Sultan's Garden. where do I even begin? is it the lovely not common shade in eyeshadows, its so unique with its green grey tone and the very tiny green sparkles as seen in the right swatch above. I can imagine this as an inner tearduct highlight for an army green eyeshadow.
Hocus Pocus & Simbad's Seas
     Can we take a minute to appreciate these colours? (Left)Hocus Pocus is such a pretty green shade so rich and smooth. (Right) Simbad's Seas is a very vibrant blue eye shadow, very pigmented and has a creamy smooth consistency. I used it in a makeup tutorial with 'Genie' watch the tutorial below.
Genie & Black Magic
     (Left) Genie is a lovely rich brown satin eyeshadow while Black Magic (Right) is a blue black satin eyeshadow with tiny blue shimmer.
Stallion & Sorcerer
     (Left) Stallion is a rich dark brown colour with a hint of plum, it's matte and a perfect transition or crease colour to add depth and definition to the eyes. Sorcerer (Right) is quite similar to Black Magic only a little difference in undertone. This shadow has a more powdery consistency compared to the other shadows but once its applied, it becomes smooth and has zero fallout.
Valley of Diamonds & 1001 Nights
      (Left)Valley of Diamonds is a plum shade with tiny gold sparkles, very flattering colour. It is similar to Sultan's Garden with the sparkle effect. (Right)1001 Nights is just plain matte black eyeshadow with creamy consistency, not powdery and has no fallout.
All the eye shadows are really pretty with creamy consistency and very lovely colour pay off and for something highly inexpensive, this is a steal. The price range in Nigerian Naira is from 2000-3000 depending on where you get yours  but I got mine for N2,500. Who else has this? Even though its a limited edition palette, its still out in some stores. Let me know what you think about this palette and leave suggestions on the type of posts you want to see on my blog down in the comment section, i appreciate it.
NOTE- This is not a sponsored post, I purchased this product and I'm giving my honest review therefore I cannot post a link to any particular Nigerian makeup retailer.
CONNECT WITH ME
INSTAGRAM- BEAUTEBYLIZ
For business inquiries, reviews and questions send me an EMAIL- sweetsurvet@gmail.com
WATCH MY MAKEUP TUTORIALS ON YOUTUBE- LIZOFSS
Don't forget to like, share & subscribe for more.